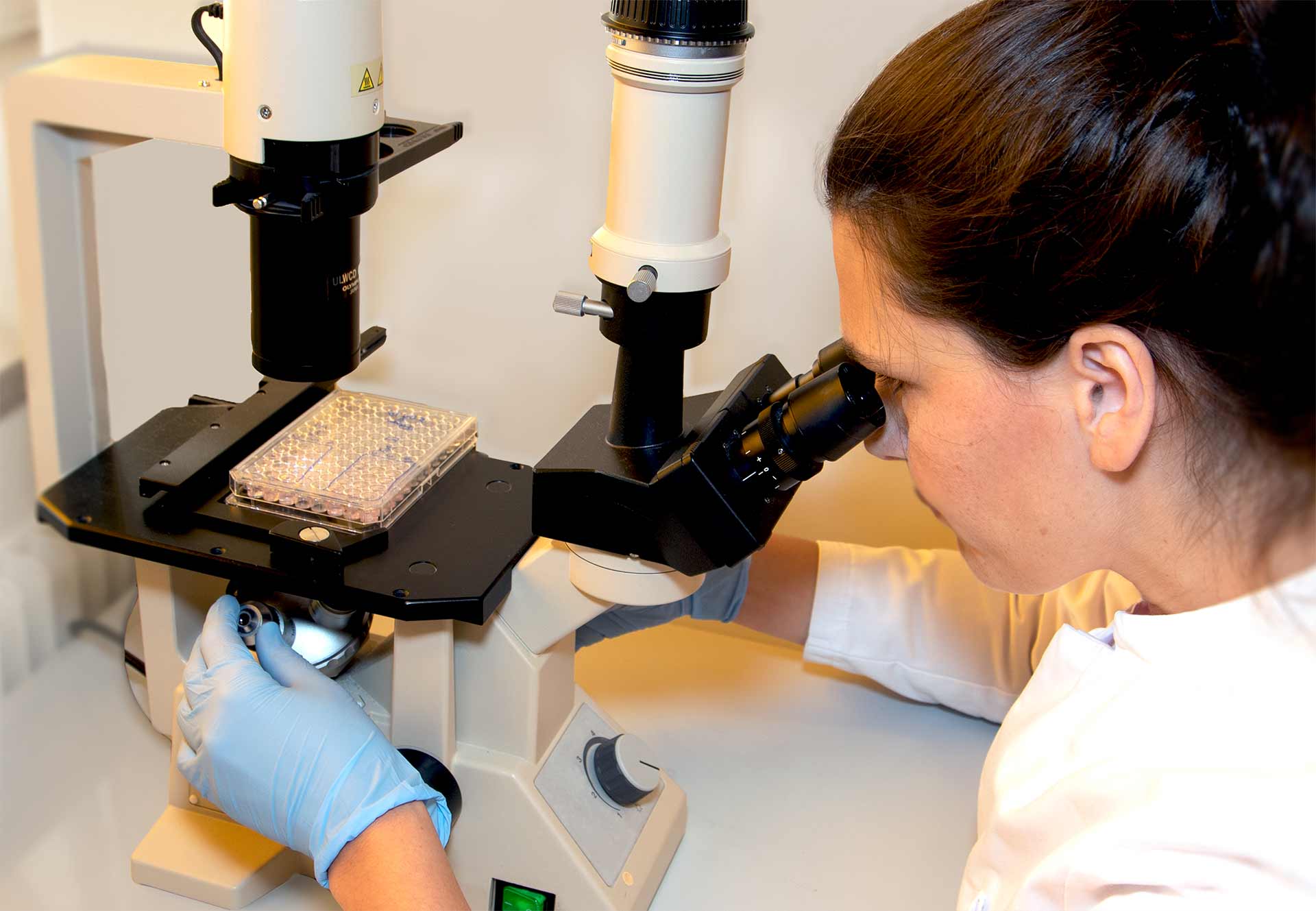 AG Morbus Osler / Hereditäre Hämorrhagische Teleangiektasie
Morbus Osler / Hereditäre Hämorrhagische Teleangiektasie
Die hereditäre hämorrhagische Teleangiektasie (HHT) ist eine seltene, systemische Erbkrankheit, die durch mukokutane und viszerale Gefäßmalformationen gekennzeichnet ist. PatientInnen leiden typischerweise an rezidivierendem Nasenbluten oder multiplen typischen Teleangiektasien insbesondere im Bereich des Gesichts, der Lippen, Zunge und Finger. Größere vaskuläre Malformationen können v.a. in Leber, Lunge, Magen-Darm-Trakt und dem Gehirn auftreten.
Im westdeutschen Morbus Osler-Zentrum werden sowohl klinische als auch experimentelle Studien durchgeführt, um die Diagnostik und Behandlung dieser seltenen Erkrankung zu optimieren.
Hereditary hemorrhagic telangiectasia (HHT) is a rare genetic disorder which is characterized by recurrent epistaxis, mucocutaneous telangiectases, and visceral arteriovenous malformations (AVM). Patients suffer from recurrent epistaxis and show multiple typical telangiectasia especially on their face, lips, tongue and fingers. Vascular malformations can also occur in the liver, lungs, gastrointestinal tract and brain.
At the West-German HHT-Centre, we perform clinical and experimental studies in order to optimise the diagnostic and treatment options of this rare disease.
Links
Hier finden Sie weitere Informationen zur Hereditäre Hämorrhagische Teleangiektasie:
Bei VASCERN:
Essener Zentrum für seltene Erkrankungen:
Weitere Infos zum Morbus Osler Zentrum Essen:
Aktuelle Forschungstehmen / current research topics
Experimentelle Studien
Folgende Studien werden in enger Zusammenarbeit mit der AG Jablonska (Translationale Onkologie, HNO-Klinik) und Frau Dr. rer. nat. Anna Wrobeln (AG Fandrey, Institut für Physiologie) durchgeführt:
The following studies are performed in cooperation with PD Dr. rer. nat. Jadwiga Jablonska (Translationale Oncology, Department of Otorhinolaryngology) and Dr. rer. nat. Anna Wrobeln (Institute of Physiology):
Immunmodulation bei HHT
Klinische Daten zeigen, dass im Vergleich zur Normalbevölkerung PatientInnen mit hereditärer hämorrhagischen Teleangiektasie (HHT, Morbus Osler) öfter an Infektionen leiden und laborchemische Untersuchungen deuten an, dass es Veränderungen im Bereich der Immunzellen gibt, jedoch konnten genaue Mechanismen bislang noch nicht nachgewiesen werden. Es wird zwar angenommen, dass die Erkrankung HHT eine immunmodulatorische Wirkung besitzt, es fehlen aber weitere Studien, die dies nachweisen. Wir konnten zeigen, dass nach bakteriellem Stimulus die Ausbildung neutrophiler extrazellulärer Fallen (neutrophil extracellular traps, NETs) bei PatientInnen mit HHT beeinträchtigt war. Zudem zeigten sich Veränderungen des Zytoskelets der NETs, die eventuell auch die Rekrutierung, Anhaftung oder andere Funktionen der neutrophilen Granulozyten beeinträchtigen könnten. In weiteren Studien sollen nun weitere laborchemische Untersuchungen zur Analyse verschiedener Immunzellen insbesondere neutrophiler Granulozyten folgen.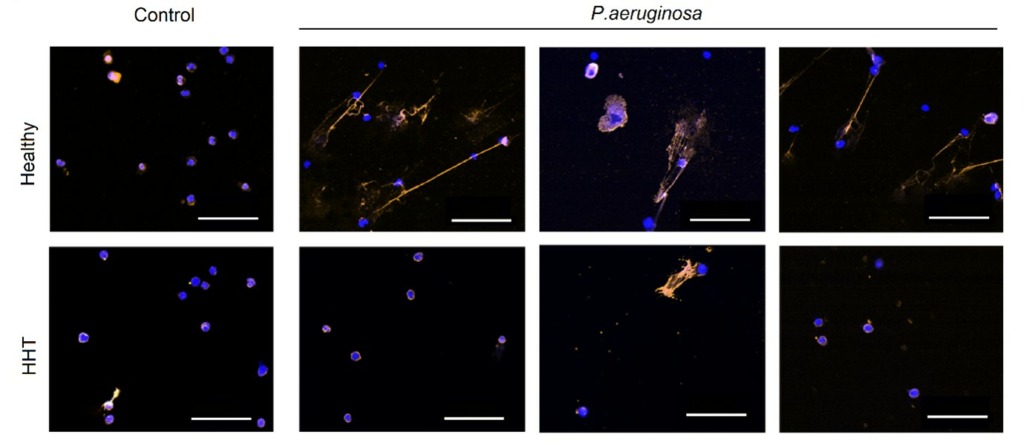 Immunmodulation in HHT: Clinical data indicate that Individuals suffering from hereditary hemorrhagic telangiectasia (HHT) have a significantly increased risk of bacterial infections compared to healthy controls. Mechanisms involved in this are not clear. We demonstrated that neutrophils from HHT patients show significantly impaired anti-bacterial activity and release of neutrophil extracellular traps (NET) compared to healthy individuals. Moreover, neutrophils from HHT patients seem to have lower levels and differentially organized filamentous actin (F-actin) cytoskeleton, which was revealed with the phalloidin staining. This could affect not only NET release by the neutrophils, but also their recruitment, attachment and other viable functions. These findings are the first to demonstrate an impaired NETs release in HHT that contributes to the elevated susceptibility of HHT patients to bacterial infections. This suggests a potential therapeutic strategy for HHT patients based on the functional activation of these cells.
Hypoxie induzierende Faktoren bei HHT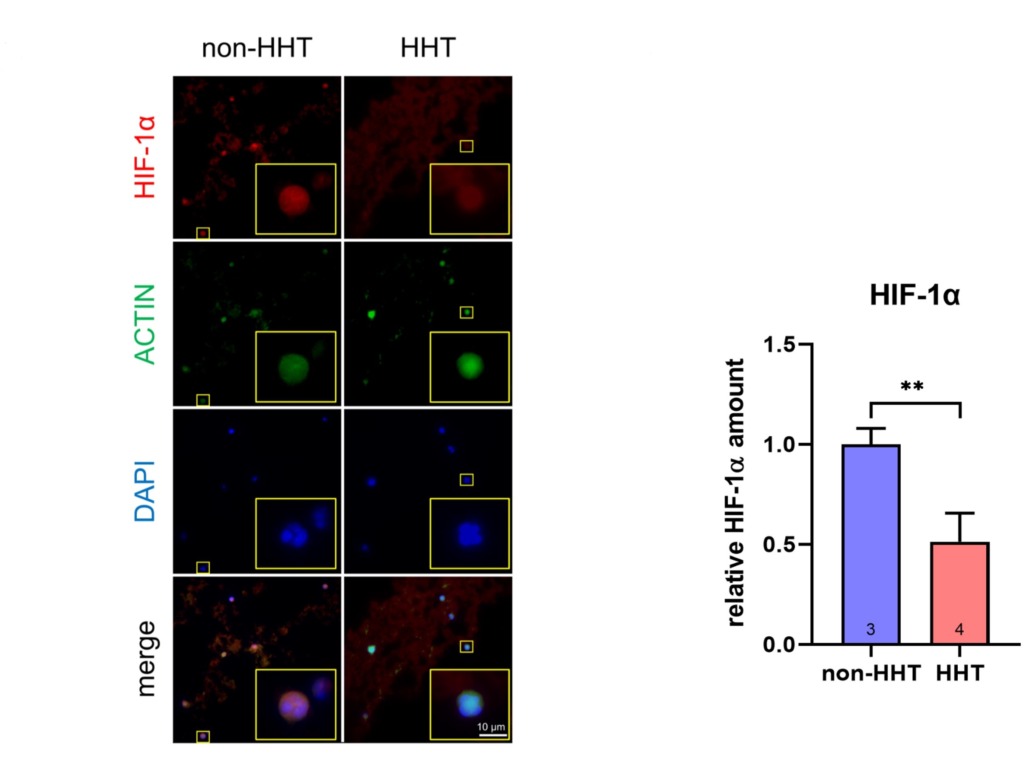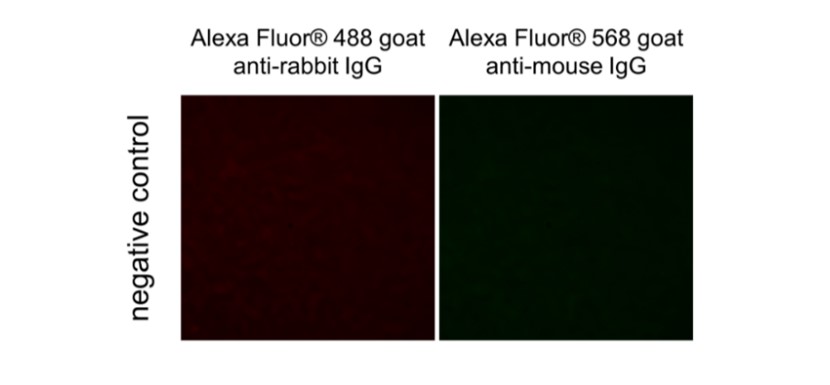 Mutationen im transforming growth beta (TGF-beta) Signalweg, insbesondere im Endoglin und ALK1-Gen führen zur Erkrankung hereditäre hämorrhagische Teleangiektasie (HHT, Morbus Osler). Jedoch sind die genauen Mechanismen bislang nicht bekannt. In hypoxischen Zellkulturen eine gesteigerte Endoglin-Expression beobachtet werden. In dieser Studie soll untersucht werden, inwiefern die unter Hypoxie induzierten Transkriptionsfaktoren HIF-1 und HIF-2 sowie deren Zielgene (z.B. VEGF) zum Krankheitsverlauf beitragen. Es werden Untersuchungen zur Rolle von HIF in Patientenkollektiven sowie in etablierten knock-out Mausmodellen von Dr. Freya Dröge (Leiterin des Westdeutschen Morbus Osler-Zentrums) und Dr. Anna Wrobeln (Postdoc der AG Fandray, Institut für Physiologie) durchgeführt. Ziel ist eine Translation von molekularer Grundlagenforschung auf ein klinisch relevantes Krankheitsbild, um so zum Verständnis der HHT beizutragen und zukünftig die bislang unheilbare Erkrankung zielgerichtet behandeln zu können.
Für weitere Informationen siehe auch:
Hypoxy inducible factors in HHT: Mutations in several genes of the transforming growth factor (TGF)-β superfamily pathway influence angiogenesis in patients with hereditary hemorrhagic telangiectasia (HHT). The underlying pathogenic mechanism of remain unclear. Several publications indicate an interaction of TGF-β with hypoxia inducible factors (HIF). Even though HIF are a key player in angiogenesis no one has yet addressed the consequences of the mutations leading to HHT on HIF and vice versa, the role of HIF in HHT. Within this study, for the first time, Dr. Freya Dröge (leader of the Westgerman HHT Centre) and Dr. Anna Wrobeln (Postdoc, Institute of Physiology) HIF and the corresponding target genes were analyzed in whole blood samples and confirmed a HHT simulating knock out mouse model. For further information please check:
Angiogenese bei HHT
Der Erkrankung hereditärer hämorrhagischer Teleangiektasie (HHT, Morbus Osler) liegt u.a. eine Dysbalance der physiologischen Angiogenese zugrunde. Bislang sind die Faktoren, die die Angiogenese bei HHT-Patienten beeinflussen, unbekannt. Ein Modell zur Analyse der Angiogenese ist der Artery-Ring-Assay. Anhand von Nabelschnurarterien oder murinen Aortenringen kann der Einfluss verschiedener Faktoren z.B. Blutzellen der PatientInnen mit HHT auf die Gefäßneubildung untersucht werden. Sämtliche Schritte der Angiogenese (Matrix Degradation, Endothelzellen Migration, Proliferation und Reorganisation) können so reproduzierbar untersucht werden.
Angiogenesis in HHT: Dysregulated angiogenesis contributes to the pathogenesis of hereditary hemorrhagic telangiectasia (HHT). However, the mechanisms responsible for the predisposition to and generation of arteriovenous malformations are poorly understood. With the artery-ring-assay is a model the angiogenesis can be analyzed. Using umbilical arteries or murine aortal rings the influence on different factors of vascularlization can be studied. Different steps oft he angiogenesis (matrix degradation, endothelial migration, proliferation and reorganisation) can be reproduced and analysed.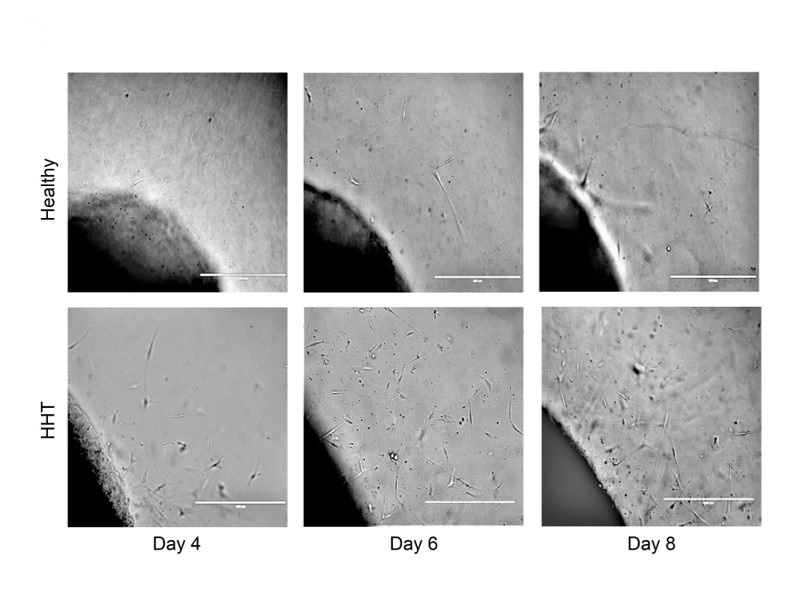 Biomarker bei HHT
Die Krankheitsausprägung bei der Erkrankung hereditäre hämorrhagische Teleangiektasie (HHT, Morbus Osler) kann selbst innerhalb einer Familie, die die gleiche Mutation besitzt, stark variieren. Faktoren, die diese unterschiedliche Penetranz erklären, sind bislang nicht vollständig bekannt. Neben einer Haploinsuffizienz scheinen weitere Traumata für die Ausbildung arteriovenöser Malformationen notwendig zu sein. In diesem Forschungsvorhaben werden anhand von Blutproben der PatientInnen mit HHT verschiedene potentielle Biomarker hinsichtlich der klinischen Parameter wie beispielsweise Blutungsparameter oder Organmanifestationen und den Angaben zum erhaltenen Grad der Behinderung untersucht. Ziel dieses Forschungsvorhabens ist es, objektive Laborparameter zu finden, die die klinischen Beschwerden der Patienten abbilden und ggf. sogar prognostizieren, um so individuelle Therapieregime festlegen zu können.
Biomarker in HHT: An age dependent penetrance of hereditary hemorrhagic telangiectasia (HHT) and highly variable clinical phenotypes are described. The exact mechanisms behind it are not fully understood. It was presumed that haploinsufficiency of relevant HHT genes is responsible for development of vascular lesions. However, the unpredictable, focal nature of defects does not completely support this theory. Other mechanisms such as traumata can induce telangiectases. In this study, we analyze blood samples of patients with HHT in ordert to identify potential biomarkers regarding different clinical parameters (bleeding parameter, organ manifestations, grade of disability). With prognostic biomarkers the therapeutic options could be adjusted individually.
Klinische Studien
SAIPAN Studie (Eudra-CT Nummer: 2018-004179-11)
Ziel dieser Studie ist es, zu analysieren, ob die subkutane Gabe von 0,1mg Somatostatin Analoga 2x tgl. über 26 Wochen den Bedarf an Bluttransfusionen bei Patienten mit hereditärer hämorrhagischer Teleangiektasie (HHT, Morbus Osler) senkt und die Lebensqualität der PatientInnen dadurch steigt. PatientInnen mit diagnostizierter HHT/ Morbus Osler und rezidivierenden Magen-Darm-Blutungen können in diese internationale, multizentrische, randomisierte Studie eingeschlossen werden. Die niederländische Radboud University ist der Sponsor der Studie. Für weitere Informationen zu dieser Studie siehe auch:
SAIPAN Trial (Eudra-CT Number: 2018-004179-11): The aim of this study is the analysis of the effectiveness of somatostatin analogues in patients with hereditary hemorrhagic telangiectasia and symptomatic gastrointestinal bleeding. It is a multicenter, randomized, open-label, parallel-group, superiority Trial. For further Information please go to:
Video zur nasalen Selbsttamponade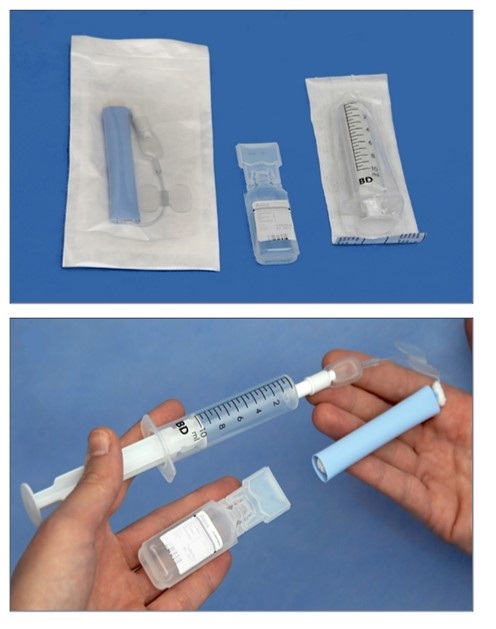 Der Gebrauch von nasalen Selbsttamponaden ist eine sichere Methode, mit der PatientInnen mit hereditärer hämorrhagischer Teleangiektasie (HHT, Morbus Osler) die Kontrolle über das Nasenbluten zurückgewinnen. In Morbus Osler Zentren erlernen Patienten sich selber zu tamponieren, jedoch wird nicht jede/r Osler-PatientIn in einem Zentrum behandelt. Mithilfe eines YouTube – Videos soll die Selbsttamponade erlernt werden (https://www.youtube.com/watch?v=LaioLYfSJ-E). Im Anschluss wird evaluiert, ob die PatientInnen sich nun befähigt fühlen sich selbst zu tamponieren. Zusätzlich werden Daten zum Kontrollverlust, eigenen Sicherheitsgefühls und Lebensqualität abgefragt. Bei einem optimalen Verlauf sollten hierdurch die (not-) ärztlichen Konsultationen reduziert werden und die PatientInnen sich sicherer fühlen. Für weitere Informationen zu dieser Studie siehe: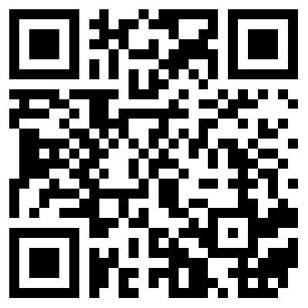 Video About nasal self-packaging: Inserting nasal self-packings is a secure method leaving patients more self-confident. In HHT centers, patients often learn how to use them, but these centers are rare. Providing a video on https://www.youtube.com/watch?v=LaioLYfSJ-E demonstrating how to use nasal self-packings may also help patients without access to HHT centers.
For further information please go to:
Anämie bei HHT
Bei Patienten mit hämorrhagischer hereditärer Teleangiektasie (HHT, Morbus Osler) treten aufgrund der veränderten Gefäßarchitektur häufig Blutungen auf. Dies kann zu einem signifikanten Blutverlust führen. Die Folge ist oft eine Blutarmut, insbesondere eine Eisenmangelanämie. Weitere Anämieformen untersuchen wir in einer klinischen Studie.
Anemia in HHT: Patients with hereditary hemorrhagic telangiectasia (HHT) suffer from arteriovenous malformations with recurrent bleedings. This often leads to an anemia especially an iron deficiency anemia. Further types of anemia are analyzed in a clinical study.
Koagulopathien bei HHT
Die hämorrhagische hereditäre Teleangiektasie (HHT, Morbus Osler) zeichnet sich durch eine Störung der Gefäßarchitektur aus. Einige Studien geben Hinweise auf Veränderungen der Gerinnungsfaktoren bei Patienten mit HHT. Zudem könnten die veränderten Strömungseigenschaften des Bluts ebenso wie wiederkehrende Blutungen einen Einfluss auf die Blutgerinnung nehmen. Um diese Fragestellung weiter zu erforschen, führen wir aktuell verschiedene klinische und laborchemische Untersuchungen durch.
Coagulopathy in HHT: Hereditary hemorrhagic telangiectasia (HHT) is an inherited vascular disorder. There exist some studies reporting changes in coagulation factors in patients with HHT. In addition, recurrent bleedings and the different blood flow in arteriovenous malformations may have an influence on coagulation in these patients. In clinical and experimental studies we analyse coagulation in HHT.
Group members/Mitglieder
AG Osler – Leiterin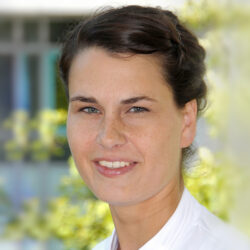 PD Dr. med.
Freya Dröge
Leiterin des Westdeutschen Morbus Osler-Zentrums

AG Osler – Ärzte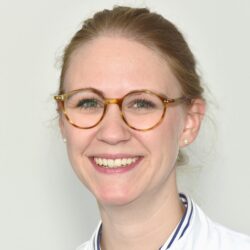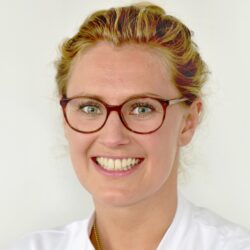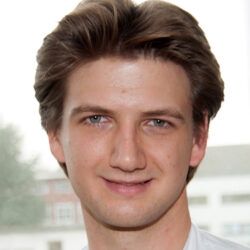 Dr. med. Cornelius Kürten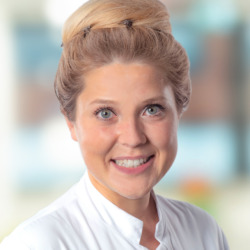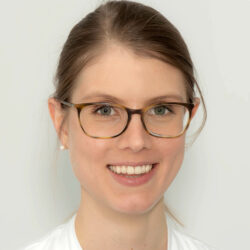 Dr. med.
Carolin Schleupner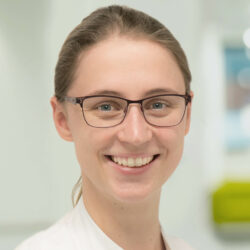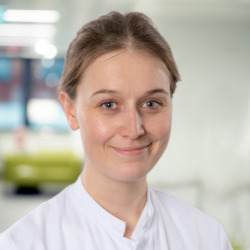 AG Osler – Labor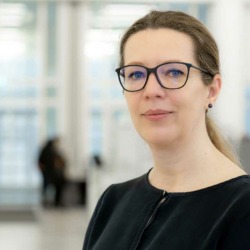 Prof. Dr.
Jadwiga Jablonska
Head Neutrophil Biology & Translational Oncology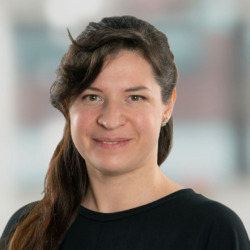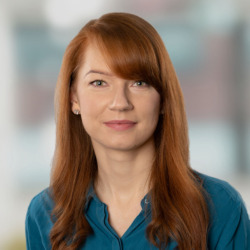 AG Osler – medizinische Doktoranden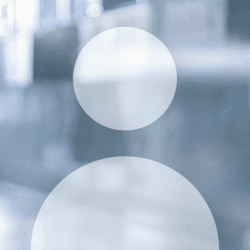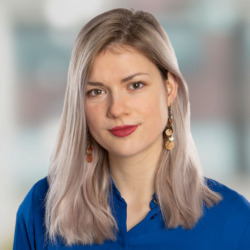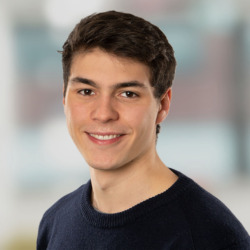 cand. med.
Sami Wainwright
AG Osler – Pflege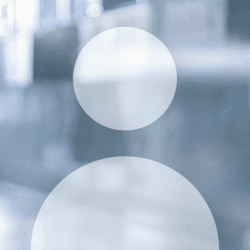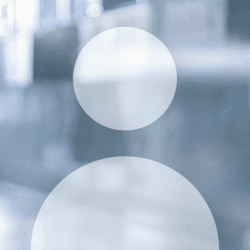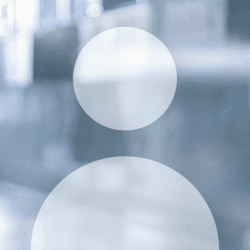 Publications/Publikationen
Freya Droege, Andreas Stang, Kruthika Thangavelu, Carolin Lueb, Stephan Lang, Michael Xydakis, Urban Geisthoff. Restless Leg Syndrome is Underdiagnosed in Hereditary Hemorrhagic Telangiectasia – results of an online survey. J Clin Med. accepted in April 2021 (IF 2021: 3,303)
Freya Droege, Julia Dingemann, Kruthika Thangavelu, Cornelius H.L. Kürten, Philipp Marius Dahlfrancis, Friederike Kaster, Christina Kaiser, Eleni Zioga, Carolin Lueb, Stephan Lang, Urban Geisthoff (2021) Hereditäre hämorrhagische Teleangiektasie: Symptome und diagnostische Latenz. Laryngorhinootologie. Mar 24. doi: 10.1055/a-1408-5160. (IF 2021: 0,330)
Freya Droege, Julia Dingemann, Kruthika Thangavelu, Cornelius H.L. Kürten, Philipp Marius Dahlfrancis, Friederike Kaster, Christina Kaiser, Eleni Zioga, Carolin Lueb, Corinna Meyer, Ulrich Sure, Stephan Lang, Urban Geisthoff (2021) Aufbau und Entwicklung eines interdisziplinären Zentrums für hereditäre hämorrhagische Teleangiektasie. Laryngorhinootologie. May;100(5):372-381. doi: 10.1055/a-1402-0543. (IF 2021: 0,330)
Geisthoff U, Nguyen HL, Lefering R, Maune S, Thangavelu K, Droege F (2020) Trauma Can Induce Telangiectases in Hereditary Hemorrhagic Telangiectasia. J Clin Med. 17;9(5):1507. doi: 10.3390/jcm9051507. (IF 2020: 3,303)
Droege F*, Pylaeva E*, Siakaeva E, Bordbari S, Spyra I, Thangavelu K, Lueb C, Domnich M, Lang S, Geisthoff U, Jablonska J (2020) Impaired Release of Neutrophil Extracellular Traps and Anemia-Associated T Cell Deficiency in Hereditary Hemorrhagic Telangiectasia. J. Clin. Med. 9(3), 767; https://doi.org/10.3390/jcm9030767. (* contributed equally; IF 2020: 3,303)
Droege F, Lueb C, Thangavelu K, Stuck BA, Lang S, Geisthoff U (2019) Nasal self-packing for epistaxis in Hereditary Hemorrhagic Telangiectasia increases quality of life. Rhinology 57: 3, 231 – 239. doi.org/10.4193/Rhin18.141. (IF 2019: 3,390)
C. L. Shovlin, C. M. Millar, F. Droege, A. Kjeldsen, G. Manfredi, P. Suppressa, S. Ugolini, N. Coote, A. D. Fialla, U. Geisthoff, G. M. Lenato, H. J. Mager, F. Pagella, M. C. Post, C. Sabbà, U. Sure, P. M. Torring, Dupuis Girod, E. Buscarini and on behalf of VASCERN HHT (2019) Safety of direct oral anticoagulants in patients with hereditary hemorrhagic telangiectasia. Orphanet J Rare Dis. 28;14(1):210. doi:10.1186/s13023-019-1179-1. (IF 2019: 3,523)
Droege F, Thangavelu K, Stuck BA, Stang A, Lang S, Geisthoff U (2018) Life expectancy and comorbidities in patients with hereditary hemorrhagic telangiectasia. Vasc Med. 1:1358863X18767761. doi: 10.1177/1358863X18767761. (IF 2018: 2,832)
Urban W. Geisthoff, Frank Hölzle, Boris A. Stuck, Christina Grabowski, Freya Dröge (2018). Leberabszess nach PZR. ZM. 108, Nr. 12, 16.06.2018, 1-3. (IF: n.a.)
Sommer N, Droege F, Gamen E, Geisthoff U, Gall H, Tello K, Richter M, Deubner L, Schmiedel R, Hecker M, Spiekerkoetter EF, Wirsching K, Seeger W, Ghofrani A, Pullamsetti SS (2018) Treatment with low-dose tacrolimus inhibits bleeding complications in a patient with hereditary hemorrhagic telangiectasia and pulmonary arterial hypertension. Pulm Circ. 9(2). doi: 10.1177/2045894018805406. (IF: 2,075)
Droege F, Schlueter A, Hansen S, Lang S, Dominas N (2017) Acute airway emergency caused by an organic foreign body located in the laryngeal mucosa. World J Emerg Med. 8(2):155-156. doi: 10.5847/ wjem.j.1920-8642.2017.02.014. (IF: 1,437)
Droege F, Thangavelu K, Lang S, Geisthoff U (2016) Improvement in hereditary hemorrhagic telangiectasia after treatment with the multi-kinase inhibitor Sunitinib. Ann Hematol. 95(12):2077-2078. (IF: 3,083)
C L Shovlin, E Buscarini, C Sabbà, H J Mager, A D Kjeldsen, F Pagella, U Sure, S Ugolini, P M Toerring, P Suppressa, C Rennie, M C Post, M C Patel, T H Nielsen, G Manfredi, G M Lenato, D Lefroy, U Kariholu, B Jones, A D Fialla, O F Eker, O Dupuis, F Droege, N Coote, E Boccardi, A Alsafi, S Alicante, S Dupuis-Girod. The European rare disease network for HHT frameworks for management of hereditary haemorrhagic telangiectasia in general and speciality care. Eur J Med Genet. 2021 Nov 1;104370. doi: 10.1016/j.ejmg.2021.104370.
Mueller O, Kasper E, Droege F, Goericke S, Stein KP, Sure U (2020) Cerebral Arteriovenous Malformations in Pediatric Patients with Hereditary Hemorrhagic Telangiectasia: Re-evaluating Appearance, Bleeding Risk, and Treatment Necessity in a Selective Meta-analysis. Journal of Pediatric Neurology. 18(06): 279-285. doi: 10.1055/s-0040-1715499. (IF: n.a.)
Eker OF, Boccardi E, Sure U, Patel MC, Alicante S, Alsafi A, Coote N, Droege F, Dupuis O, Fialla AD, Jones B, Kariholu U, Kjeldsen AD, Lefroy D, Lenato GM, Mager HJ, Manfredi G, Nielsen TH, Pagella F, Post MC, Rennie C, Sabbà C, Suppressa P, Toerring PM, Ugolini S, Buscarini E, Dupuis-Girod S, Shovlin CL (2020) European Reference Network for Rare Vascular Diseases (VASCERN) position statement on cerebral screening in adults and children with hereditary haemorrhagic telangiectasia (HHT). Orphanet J Rare Dis. 29;15(1):165. doi: 10.1186/s13023-020-01386-9.
Droege F, Lang S, Kansy B, Geisthoff U (2020) Nasal self-packing in patients with recurrent epistaxis and hereditary hemorrhagic telangiectasia (HHT). Laryngorhinootologie. 99(8):528-530. doi: 10.1055/a-1123-3956. (Impact factor (IF) 2020: 0,330)
Shovlin CL, Buscarini E, Kjeldsen AD, Mager JJ, Sabba C, Droege F, Geisthoff U, Ugolini S, Dupuis-Girod S (2018) European Reference Network for Rare Vascular Diseases (VASCERN) Outcome Measures for Hereditary Haemorrhagic Telangiectasia (HHT). Orphanet J Rare Dis. 15;13(1):136. doi.org/10.1186/s13023-018-0850-2.
Köninger A, Nguyen B-P, Gellhaus A, Dröge F, Kimmig R, Geisthoff U (2018) Was Morbus Osler und Präeklampsie (nicht) gemeinsam haben. Der Gynäkologe. doi: 10.1007/s00129-018-4336-z. (IF: 0,160)
Claire Shovlin, Kathleen Bamford, Carlo Sabbà, Hans-Jurgen Mager, Anette Kjeldsen, Freya Droege, Elisabetta Buscarini and Sophie Dupuis-Girod on behalf of VASCERN HHT (2019) Prevention of serious infections in hereditary hemorrhagic telangiectasia: roles for prophylactic antibiotics, the pulmonary capillaries- but not vaccination. Haematologica. 104(2). (IF: 7,530)
Freya Dröge (2017) in Laryngo-Rhino-Otologie. 96(08): 508-509. doi: 10.1055/s-0043-113806 zu: Wirsching KE, Haubner F, Kühnel T. Influence of temporary nasal occlusion (tNO) on epistaxis frequency in patients with hereditary hemorrhagic telangiectasia (HHT). Eur Arch Otorhinolaryngol. 2017 274:1891–1896. (IF: 1,637)
Eintrag für Orphanet Encyclopedia (www.orpha.net)
Claire Shovlin (UK), Saverio Alicante (Italy), Luisa Botella (Spain), Nicky Coote (UK), Claudia Crocione (Italy), Freya Droege (Germany), Didier Erasme (France), Anette Kjeldsen (Denmark), David Lefroy (UK), Gennaro Mariano Lenato (Italy), Hans-Jurgen Mager (The Netherlands), Marco Post (The Netherlands), Carlo Sabbà (Italy), Patrizia Suppressa (Italy) ; Ulrich Sure (Germany), Pernille Tørring (Denmark), Sara Ugolini (Italy), Elisabetta Buscarini (Italy), and Sophie Dupuis-Girod (France). Hereditary Haemorrhagic Telangiectasia. Orphanet Encyclopedia for Professionals (Methodological notes provided at https://vascern.eu/orphanet-text-on-hht-updated-by-the-vascern-hht-wg/)